Download your copy of the free report
Do you feel like you've done everything possible to grow your business, but something keeps getting in the way? Maybe you feel like you're giving it your all 24/7. Yet, growth remains stagnant. Plus, your workers seem like they have one foot out the door. You find yourself wondering: Are you the problem? Are your employees? Is it the market? Competition? What's getting in the way?
According to the career experts at Zippia, 77% of businesses report that leadership is lacking. While everyone recognizes the value of having strong leadership at every level of an organization, businesses struggle to find and develop leaders. Why? Only 10% of people are natural leaders—another 20% show some qualities of basic managerial talent that can be cultivated into high-quality leadership.

That may explain why US businesses spend a whopping $166 billion on leadership development each year — nearly half of the $366 billion that's spent globally. With all this investment, why are leaders faltering? And why are so many workers still not content with the business climate?
For all the good they do, leaders are getting it wrong in a few essential areas. The top five skills business leaders could improve, according to American workers, are: Communicating effectively (41%), developing and training the team (38%), managing time and delegating (37%), cultivating a positive and inclusive team culture (35%), and managing team performance (35%).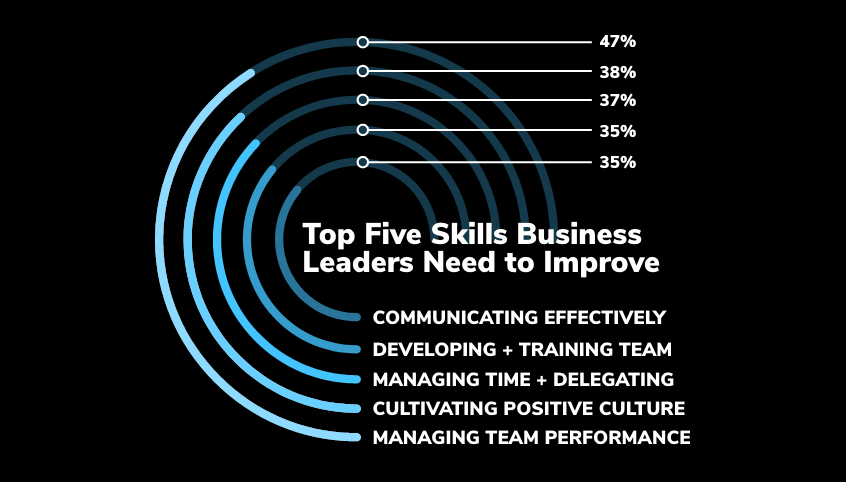 Download your free copy of the full report